Sponsored Ad
Item out of stock. You may also like...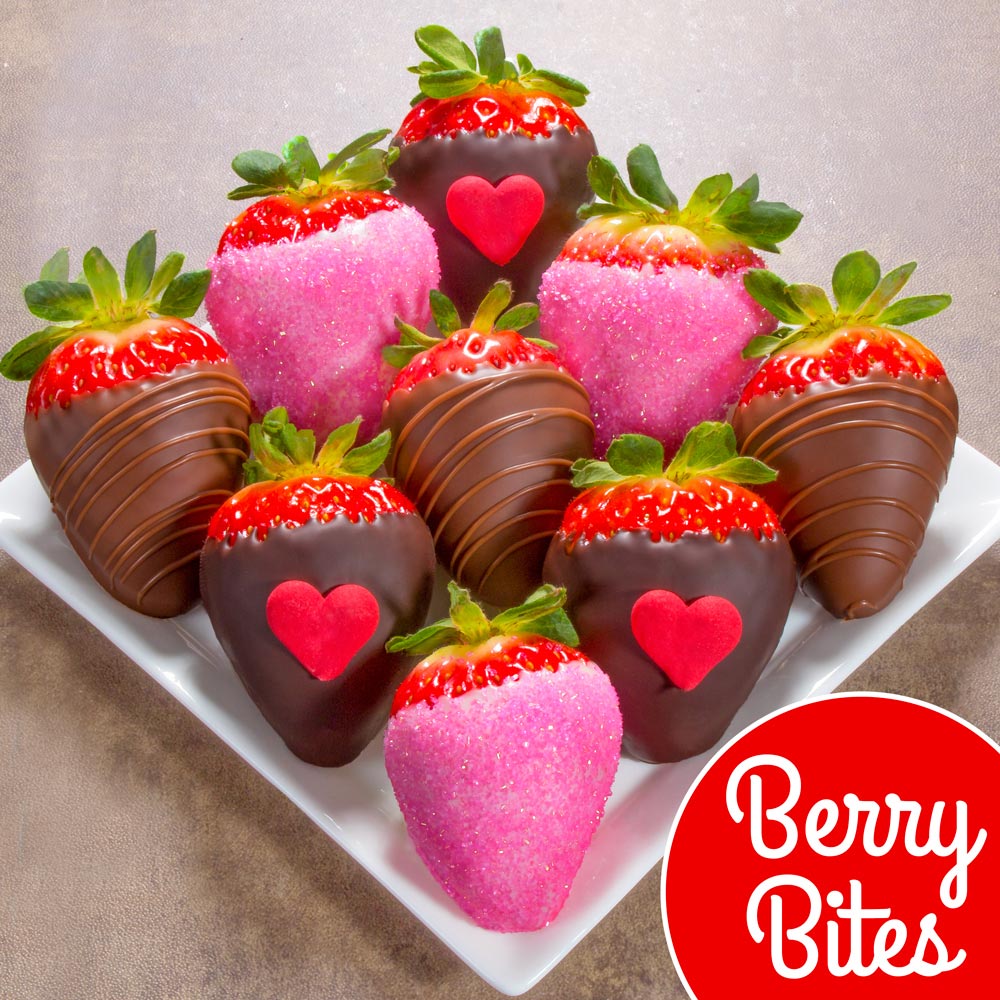 9 Love Bites Chocolate Covered Strawberries (Fun Size)
Product Reviews

5 out of 5 based on 1 user ratings
Nine ways to say ~I love you~ in the most scrumptious possible style, our new fun-size California strawberries are lavishly hand-dipped in premium dark, milk and white chocolate, then decorated for Valentines Day. Our new Berry Bites are made with smaller berries that are packed in larger quantities than our usual huge berries, making them just right for easy eating and sharing. All our berries are hand dipped only in real premium chocolate and beautifully packed in our signature gift box with ice packs, then shipped overnight to ensure perfect arrival. 3 Medium Size Dark Chocolate-dipped Strawberries with red sugar heart, 3 Medium Size Milk Chocolate-dipped Strawberries with Milk Chocolate drizzle, 3 Medium Size White Chocolate-dipped Strawberries with pink decorating sugar.
SKU: AGI-1119-8263889002019-11-07
---
Sponsored Ad